2022 JAZZ ON THE BAY SUMMER CONCERT SERIES!
Thanks For Your Financial Support
and a Request for Additional Funds!
Your donations covered the expenses of our first three 2022 Jazz On The Bay concerts, but this past concert, featuring the great Mary Stallings and Ernie Watts, fell $2,000 short!
The shortfall was caused by individual donations being down about $1,000, and the cost of the stage, which was $1,000.
These past two weeks, we collected $1.240 toward erasing the deficit, and need only an additional $760.
So, I am reaching out to all our Jazz On The Bay supporters, who have not yet donated, to help make up the difference by donating now.
The good news is that I have completed submission of The Jazz Salon's nonprofit status, so your donations will qualify for consideration for being tax deductible!
After making your donation, using the usual support form below, email me (Dave@TheJazzSalon.com) and I will send you your nonprofit donation receipt.
As a small "thank you", here is a video, from our last JOTB concert, of Mary Stallings singing the beautiful classic, "The Nearness Of You". Just click to play.
THANK YOU!!!!
HOW TO SUPPORT UPCOMING JAZZ ON THE BAY CONCERTS
I encourage you to donate to each beach concert ahead of time, so I know I'll have enough money to cover all the expenses. In the past, I've depended on passing the hat at the concert, itself, which has meant that I haven't known whether enough money was donated until I counted the money that night, after I've already paid everyone.
To the concert, just use the form below. It uses credit cards and PayPal. All of your data remains safe, and completely private.
Each Jazz On The Bay concert is designed as a "block party" to celebrate life on the Peninsula. We do not post on social media, or announce the concerts outside of our email list. Our financial goal is to break even. The budget for the September concert is $5,000.
Angels
For past concerts, several neighbors have generously stepped up to contribute at the $250/concert level. We currently are grateful to have 10 "Angel" supporters.
If you can afford to join the Angels, we welcome you gratefully.
For our regular supporters, I suggest a donation of $50. If $50 is too much for you, please donate what you can afford.
A donation is not required. Our goal is for everyone to have a great time, and be able to pay the artists and crew for all the joy they give us!
Questions? Just email me at: Dave@TheJazzSalon.com
THANK YOU FOR YOUR SUPPORT!
The September 2022 concert featured an all-star lineup!
Flying in from San Francisco will be singer Mary Stallings, whom the NY Times called, "…perhaps the best jazz singer singing today…"!
Mary was discovered in 1954 by the legendary Dizzy Gillespie. She sang with many of the famous jazz artists of the day, including Ben Webster, Louis Jordan, Billy Eckstine, Wes Montgomery and Cal Tjader, and shared the stage with Joe Williams, Tony Bennett and Ella Fitzgerald.
Mary spent three years with the Count Basie Band, before retiring at age 33 to raise a family.
Since emerging from retirement, Mary has recorded albums with some of the great jazz pianists, including Gene Harris, Gerald Wiggins, Monty Alexander, Geri Allen and Eric Reed!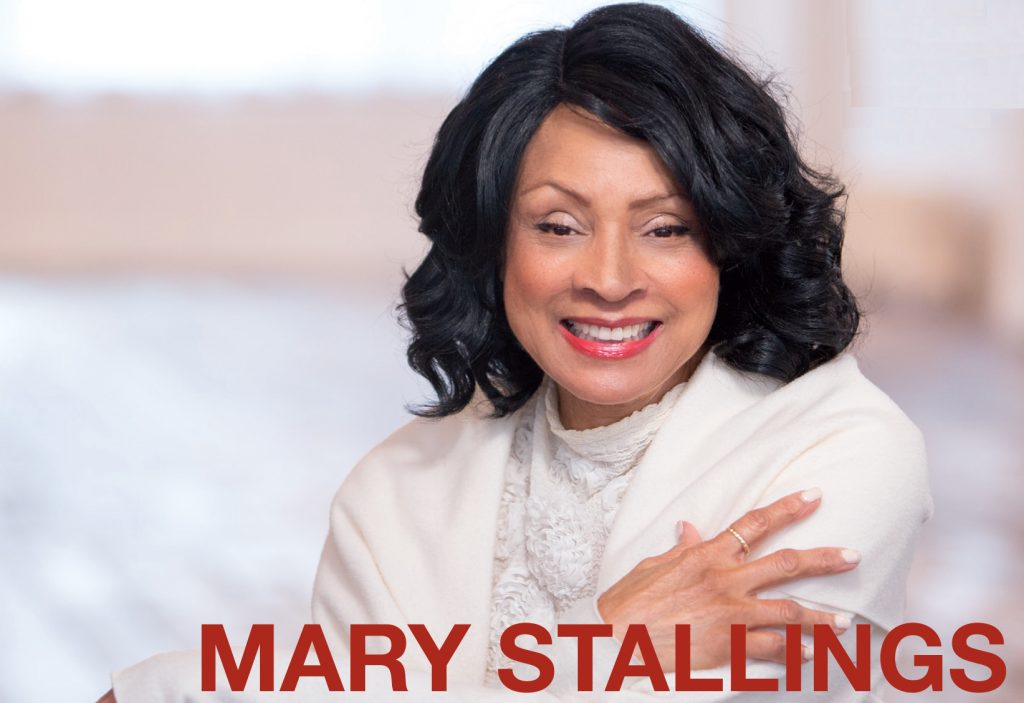 Two-time Grammy Award winner Ernie Watts is one of the most versatile and prolific saxophone players in music. He has been featured on over 500 recordings by premier pop artists, including The Rolling Stones, Aretha Franklin, Cannonball Adderley, the Jacksons, the Commodores, Marvin Gaye, Diana Ross, Steely Dan, Barry White, Frank Zappa, Elton John, and James Brown. He was also a member of the Tonight Show Band during Johnny Carson's tenure, and spent 25 years with bassist Charlie Haden's Quartet West.
Ernie has toured with countless jazz legends, including Pat Metheny, Lee Ritenour, Charlie Haden, Jack DeJohnette, Arturo Sandoval, Kenny Barron, Mulgrew Miller, Eddie Gomez, and Jimmy Cobb.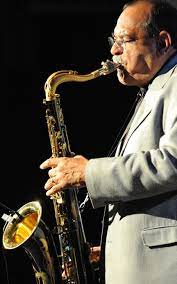 Flying in from Oklahoma will be vibes virtuoso Nick Mancini. Nick has performed with Arturo Sandoval, Peter Erskine, Poncho Sanchez, Solange, Kamasi Washington, Kenny Werner, and Jennifer Holliday.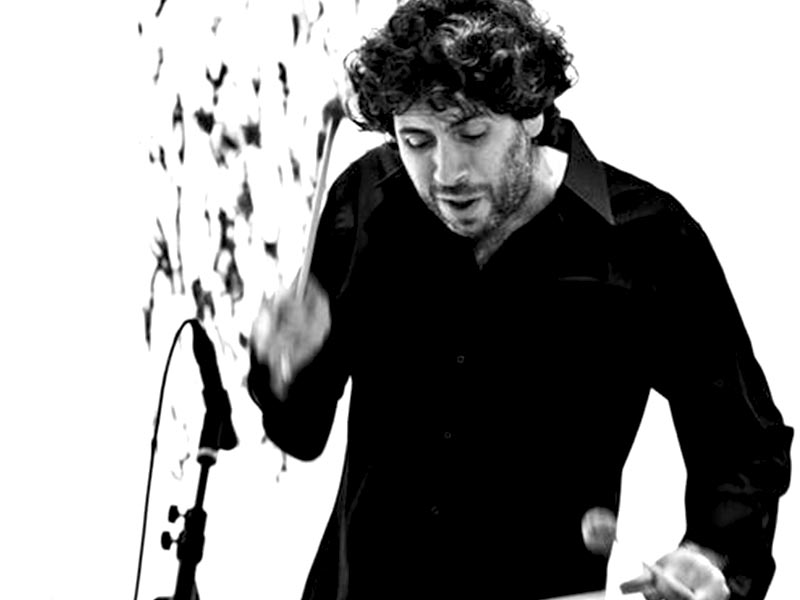 Grammy-winning pianist, Bill Cunliffe, toured as pianist and arranger with the Buddy Rich Big Band, and worked with Frank Sinatra. Woody Shaw, Joe Henderson, Freddie Hubbard, Benny Golson and James Moody. In 1989, Bill won the Thelonious Monk Jazz Piano Competition, and then joined the Clayton Hamilton Jazz Orchestra, and the Clayton Brothers Quartet.
In 2006, Bill was nominated for a Grammy award for his jazz arrangement of the Steely Dan song "Do It Again". He won the 2010 Grammy Award for Best Instrumental Arrangement of Oscar Peterson's "West Side Story Medley".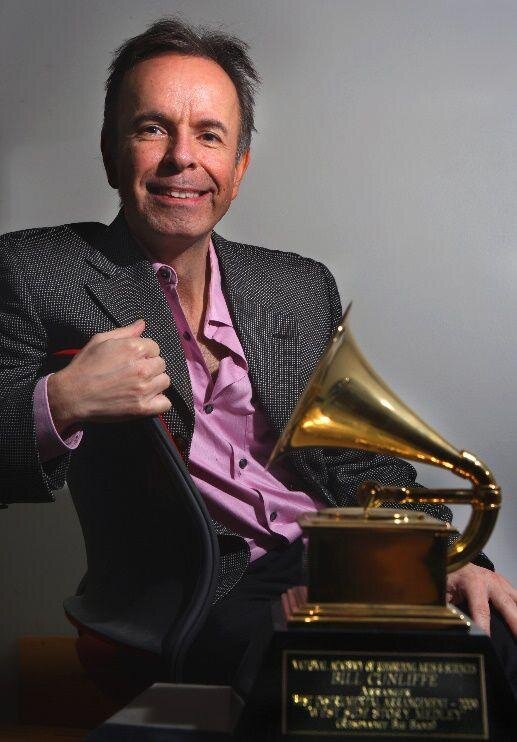 Drummer Clayton Cameron has played at Jazz On The Bay several times. Clayton is considered internationally as the one of the most advanced brush players. Cameron has toured with Sammy Davis Jr. and Tony Bennett, as well as other legends of the jazz world including George Shearing, Joe Pass, and Joe Williams. During Cameron's time with Tony Bennett the group performed with many great artists including Frank Sinatra, Billie Joel, Sting, Mariah Carey, Brandy, the Back Street Boys, James Taylor, K.D. Lang, Elvis Costello, and Ricky Martin.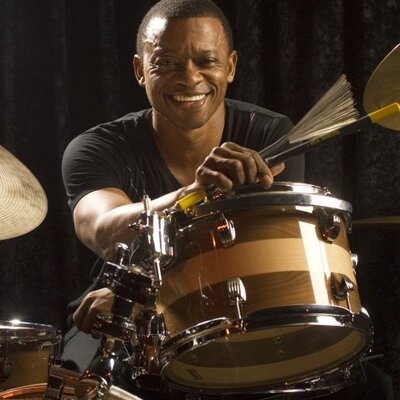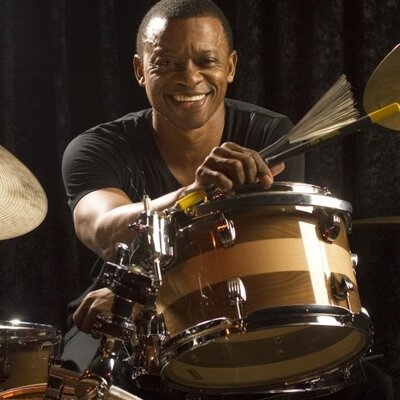 TO RECEIVE OUR EMAILS
If you want to be added to our email list, so you know of upcoming Jazz On The Bay concerts, as well as Jazz Salon events, please complete and submit the form below.