On Sunday, September 26th, from 2:00 to 5:00 PM (Pacific), the Sunday Jazz Salon will present the singer described by the NY Times as, "Perhaps the finest jazz singer singing today…", the divine Mary Stallings!
Purchase Tickets To Attend, or Live Stream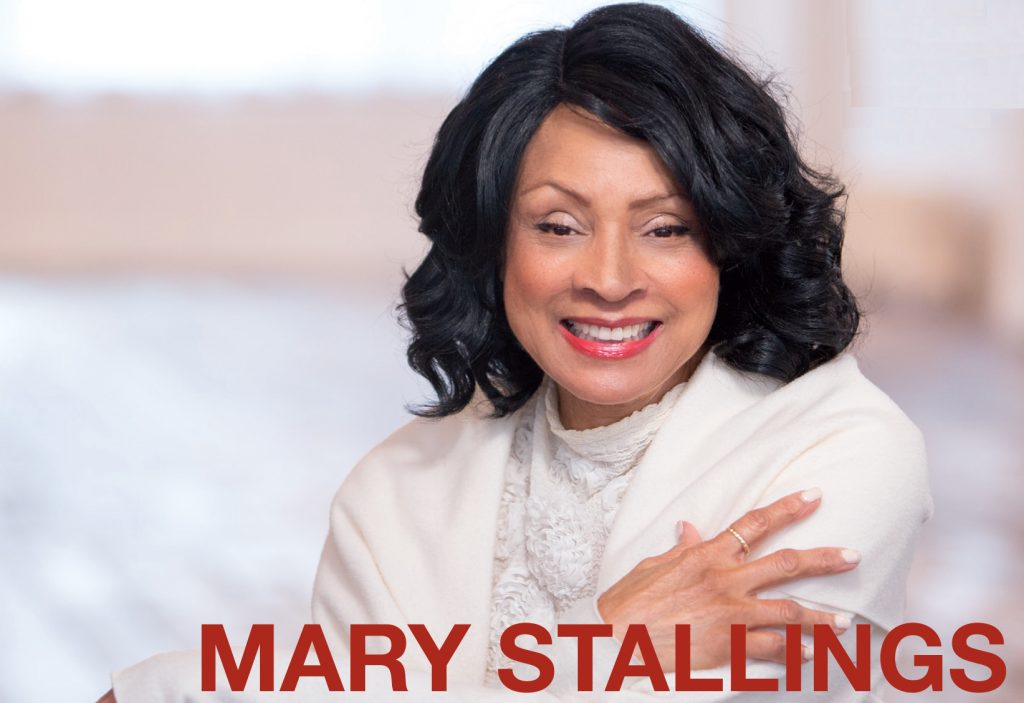 While still a teenager, Mary sang with Dizzy Gillespie, Ben Webster, and Cab Calloway, before becoming the featured singer with the great Count Basie Band, for the decade of her 20s.
After retiring from music to raise a family, Mary returned to singing, while in her 50s. In her first gig at the Village Vanguard, the NY Times reviewer began his review with, "Perhaps the best jazz singer singing today…".
Backing Mary will be an exceptional band.
Bruce Forman, one of the greatest guitarists playing today, has appeared with Ray Brown, George Cables, Joe Henderson, Freddie Hubbard, Bobby Hutcherson, and Woody Shaw, and will knock your socks off!
One of the greatest virtuoso vibraphonists, Nick Mancini, will be flying in for the gig from Tulsa!
Danny Janklow is one of the most exciting alto sax players in the country, and, though only in his 30s, has already appeared with Stevie Wonder, Kendrick Lamar, Herbie Hancock, Wayne Shorter, George Benson, Wynton & Branford Marsalis, Benny Golson, Eric Reed, and the Vanguard Jazz Orchestra.
Drummer Clayton Cameron followed his many years playing with Sammy Davis, Jr., by spending nearly two decades backing the legendary Tony Bennett!
KEEPING THE CONCERT SAFE
The Delta Variant has increased infection. Here are the protocols we will follow to address the risk of infection for those attending the concert:
~ Only those who have received a completed vaccination series will be allowed to attend in person.
~ Live streaming of the concert will be available to those electing not to attend in person.
~ The concert will take place in a large room, with a 25′ ceiling, allowing those attending to practice distancing.
~ No refreshments will be served.
~ A COVID Compliance Officer will oversee the concert to ensure compliance with all CDC, state and county requirements, which currently require masks for attendees.
---
Please complete the form below, if you would like to hear about upcoming concerts.
---